Sandy Mango and Yroc – Pregnant Bodyscapes
I did a bodyscape shoot with Sandy Mango last year, but this time, she wanted to do a shoot with her partner, Yroc. She is also 8 months pregnant in this shoot. That made for interesting challenges.
I had one issue posting one image from this set on Facebook. I was blocked for 24 hours because the image portrayed sexual activity. I did not even realize that it could be perceived that way until I was blocked. The shoot was so sweet and innocent and they spend time cuddling, connecting around their baby, and celebrating their love. So none of the images portrays sex, they portray love and celebration. A grandparent loved the photo in question so much, they wanted a large print to hang in the living room.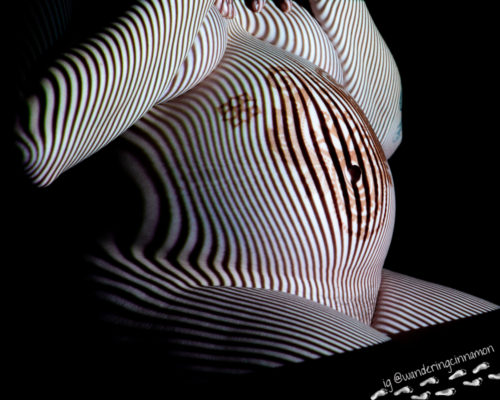 The full, uncensored set of 30 images is available on my Patreon site. Images are also available as full-sized limited edition prints. Send me a message for details.

https://www.patreon.com/wanderingcinnamon